Full Swing Indoor Golf is available year-round in the new clubhouse at Heritage Oaks Golf Club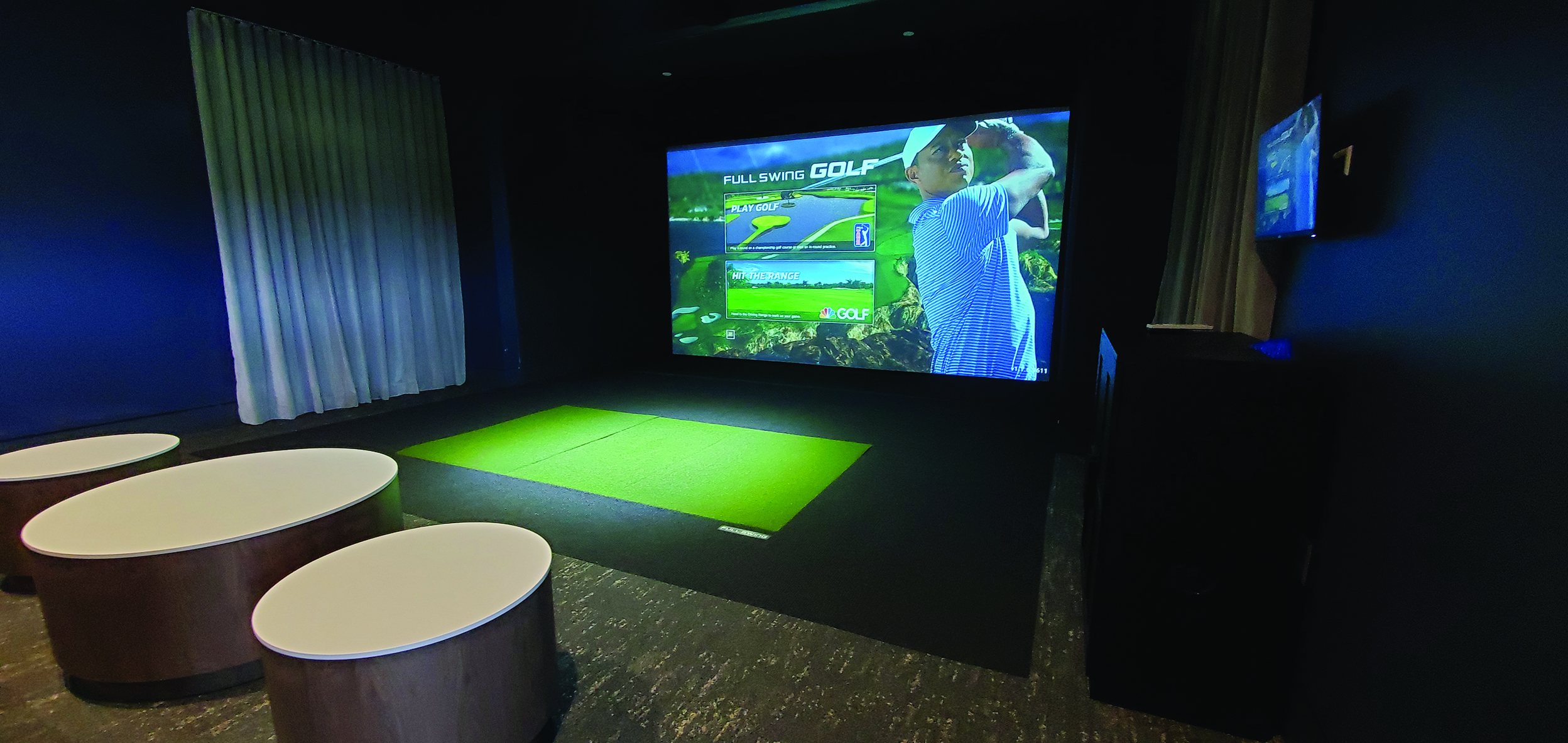 Two industry leading Full Swing Pro Series golf simulators have been installed in our clubhouse.  This is the only simulator that combines infrared light wave technology with high-speed cameras to show your real ball flight, with no delay, for the most complete experience.  
INFRARED TECHNOLOGY  
Infrared technology is the fastest and most accurate technology on the market.  Your ball passes through two tracks with 688 infrared sensors to measure the ball mid-flight at the speed of light. 
Watch your ball instantly transition from the real world to the virtual world at the exact spot that it hits the screen, resulting in the most realistic ball flight on the market. 
RATES 
Rates are per simulator, per hour, and the cost can be split amongst however many golfers are in your "group." 
Price Per Hour:  
$40 M-F 9am-3:59pm 
$45 M-F 4pm and after
$50 Sat/Sun  
HOURS OF OPERATION 
OPEN DAILY during the off-season, Reservations are available from 9am to 8pm.  Reservations are recommended and can be made online up to one week in advance. 
GOLF COURSE LISTING 
Information coming soon.
BOOKING 
Book your next appointment today! There is a maximum of 4 golfers allowed per simulator.  
Children are welcome.  Children 14 and under must be accompanied by an adult at all times while utilizing the simulator.
FAQ: 
How much time should I reserve?  Pace of Play can vary. It generally takes approximately 30 minutes per player, per 9 holes played.  A group of 4 can expect to play 9 holes in roughly 2 hours.  We advise that you decide at the time of booking as you will likely be unable to "extend" your simulator rental due to high rental demand.  There will likely be bookings immediately after you. 
How realistic is playing on a Full Swing Pro Series simulator?  Full Swing Simulators are the most realistic experience on the market thanks to real ball flight with no delay, meaning you'll see your real ball flight just like on course if you hit a fade or a draw, seeing it appear exactly where you hit it on screen with no delay. Your post-swing data and ball flight is so realistic that it is trusted as a key way for PGA TOUR players to practice in their homes such as Tiger Woods, Justin Rose, Jason Day, Jordan Spieth, Gary Woodland, Brandt Snedeker, Aaron Wise and more. 
Is practice available on the simulators? Yes, there is a dedicated practice and driving range mode available.  You can select what yardages targets are placed at.  Greens, baskets or target sticks may be selected as the target. You get real club and ball data after each shot, and you can review and compare your averages next to your shot tracers. 
What are some of the data metrics captured while playing or practicing?
Can I play other sports on the simulator? 
With Full Swing's Multisport software, you can play over 13 sports including Baseball (Pitching and Home-Run Derby), Football (Quarterback Challenge and Field Goal Kicking), Soccer, Hockey, Basketball, Lacrosse, Rugby, Cricket, Bocce, Carnival Games and everyone's favorite, Zombie Dodgeball.