PRACTICE RANGE FEATURING TRACKMAN TECHNOLOGY
The Practice Range features TrackMan technology, six target greens, Titleist Tour Practice range balls and Real Feel Golf Mats.
Play and practice with tour technology using the TrackMan App. Using doppler radar, this cutting edge technology tracks eight key data points including carry, ball speed, launch angle, side distance, total distance, height, launch direction and distance from the pin. In addition to analyzing your shots, choose from a variety of engaging and fun interactive games that will help improve your golf game.
TRACKMAN RANGE APP 
Download the free app that allows you to practice and play with purpose while at our TrackMan equipped range.
Click here to download the TrackMan app from Google Play.
Click here to download the TrackMan app from The Apple Store.
RANGE PRICING
| | |
| --- | --- |
| Quantity | Price |
| 25 | $7 |
| 50 | $11 |
| 75 | $15 |
| 100 | $19 |
PURCHASE RANGE BALLS
Do you have a range card with an existing balance? Stop in the Golf Shop for assistance with transferring your balance.
How to Purchase Range Balls
Use debit or credit card at the ball machine

Follow the directions on the machine

Paying cash please visit the Golf Shop to obtain a pin code.
Download the Select pi app

Register in the app with your email address.
TRACKMAN RANGE INFORMATION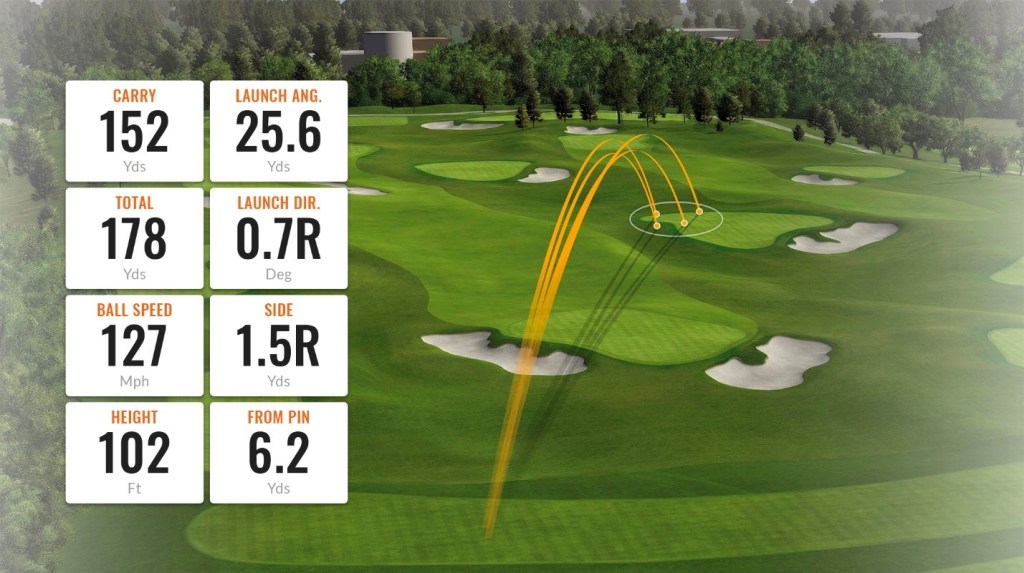 8 KEY DATA POINTS CAPTURED FOR EVERY SHOT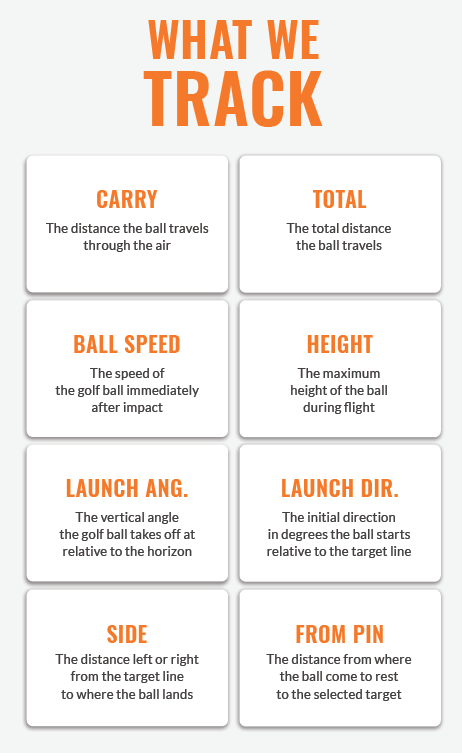 PERSONAL PERFORMANCE REVIEW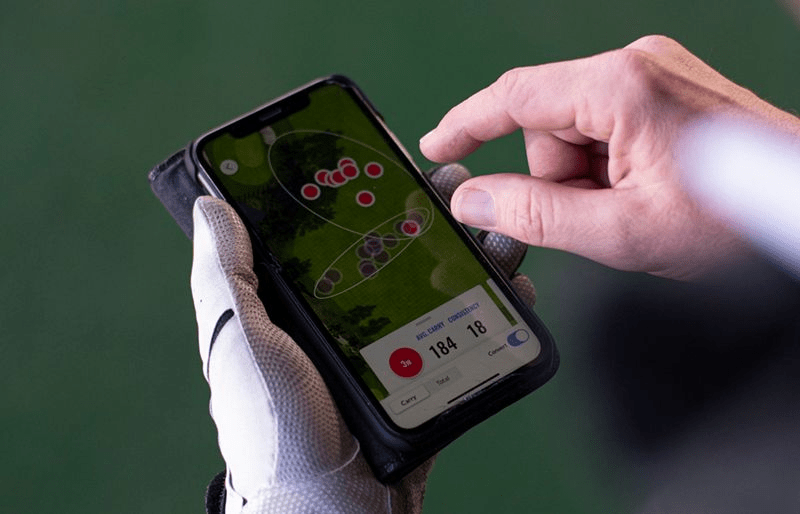 Free sign up allows you to store and review your performance on the Range.  Select your club and find your distances.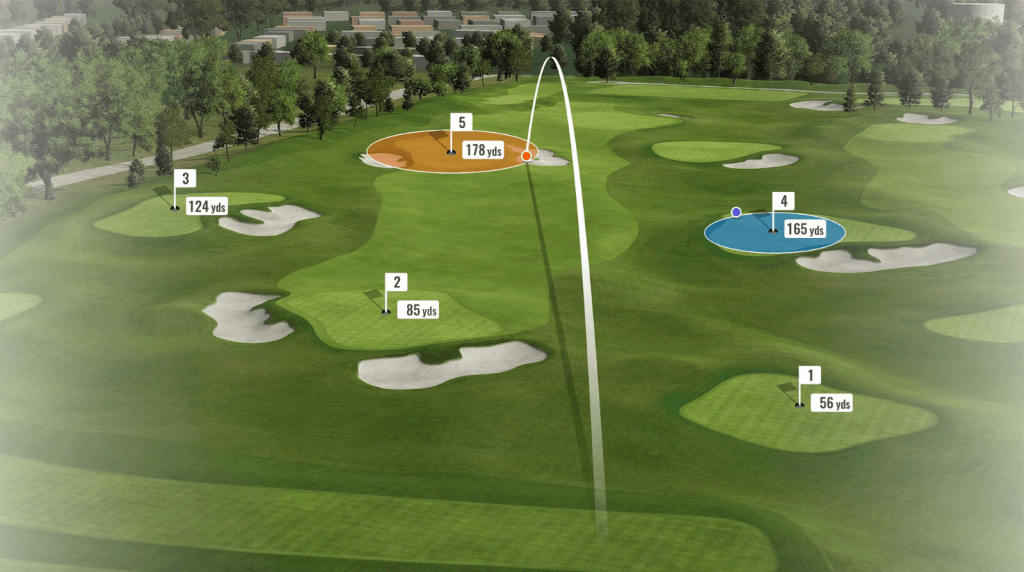 PLAY INTERACTIVE GAMES THAT MAKE YOU BETTER 
Compete in one of three interactive games that you can enjoy alone or with a group.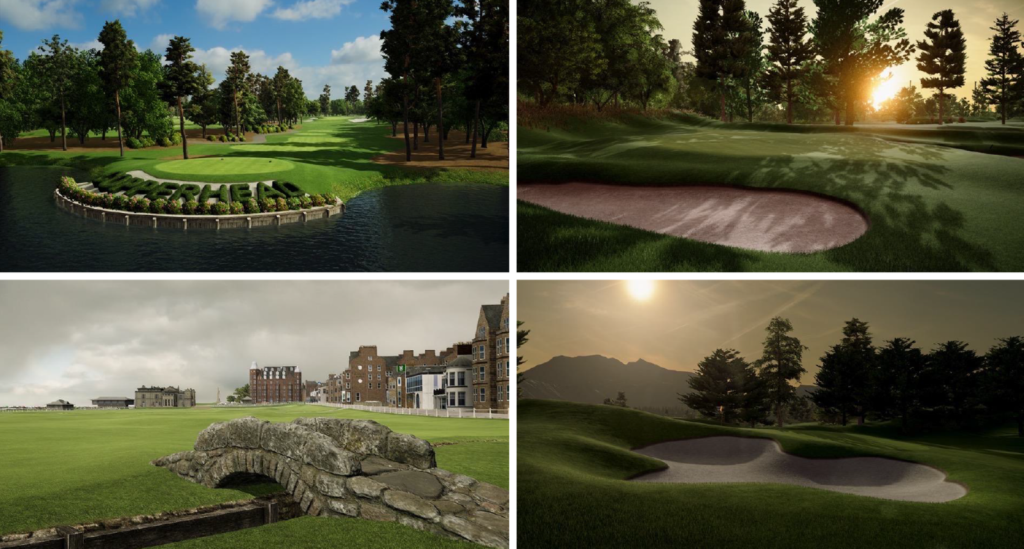 PLAY VIRTUAL GOLF WHILE AT THE RANGE – NOW AVAILABLE ON IPAD!
Enjoy a full round of golf with your Apple Ipad right from your mat at the Range.  TrackMan's ultra-precise course renderings with amazing graphics and tour-proven radar tracking technology bring the course to the Range.  You can play an entire round or practice at specific holes over and over again regardless of wind and weather at any time of the day or season.   
HOW DOES IT WORK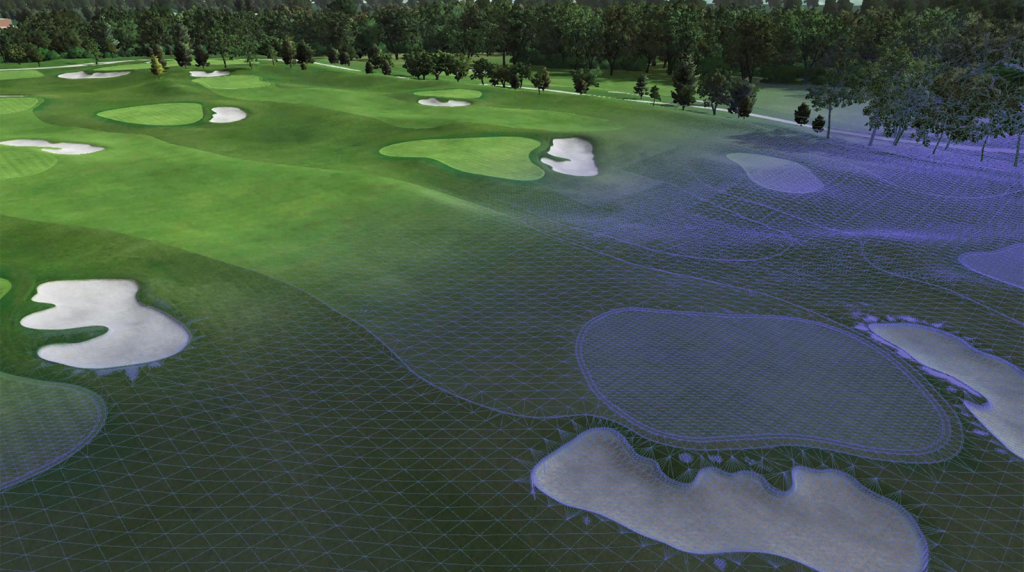 HERITAGE OAKS PRACTICE RANGE IN 3D 
The 3D range layout will meticulously replicate our brand-new range featuring six realistic target greens.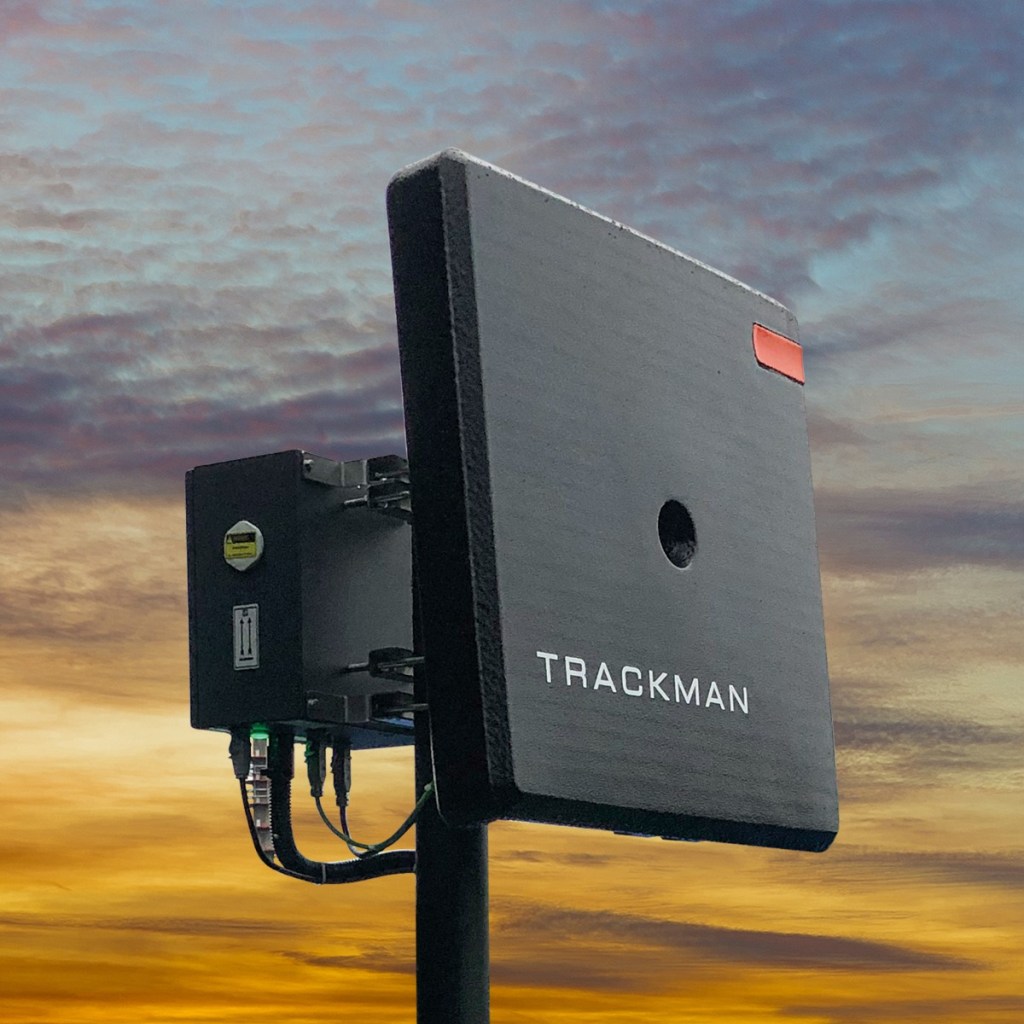 DOPPLER RADAR CAPTURES EVERY SHOT 
Three military grade doppler radars are strategically placed around the range.  One is located directly behind the tee line and two are located in the field.  Every golf shot struck at the Range is captured by the technology regardless of whether or not a player is using the app.   
FAQ 
 Q: Why do I need the TrackMan Range app?  
A: The app lets you practice with feedback and play games designed to improve your game – whatever your skill level. You can also follow your golfing progress directly on your phone, any time  
Q: How does the app work?  
A: TrackMan Range uses tour-proven technology to precisely measure key data like carry distance, side, and launch angle  
Q: What is ball conversion and why does it matter?  
A: Ball conversion transforms range ball data into premium ball data so you get the real distances of each club in your bag. For TrackMan to provide an accurate conversion, you must first select a club  
Q: Does the app store my shots?  
A: Yes, if you log in to your profile first. Once you have created your profile, the app automatically generates reports after each session. You can also define your MyBag and store club data from Find My Distance. Please follow the "How To Get Started" guide on the left to register on your device  
Q: How does TrackMan estimate bounce and roll?  
A: TrackMan estimates bounce and roll based on the ball's landing conditions (e.g. landing angle) and the surface it is landing on